Although something chemical smelt when taking a trip doesn't always mean you are in imminent danger, it's always best to know what the most common odors mean and what you should do next…
Serious Smells…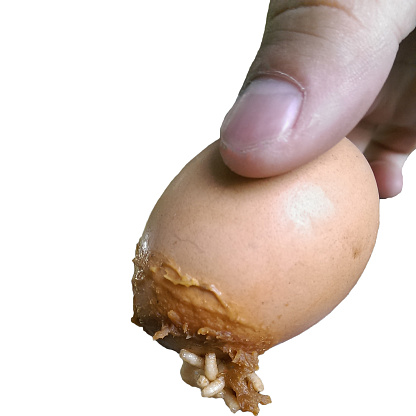 If you detect a rotten egg smell it's sulfur gas or hydrogen sulfide leaking from the catalytic converters or maybe the fuel filters. If the fluid in the filter isn't changed it can create a rotten egg smell throughout the system.
A mold or mildew smell could be a problem with the air conditioner, possibly items like leaves or sweet wrappers blocking it. This may in turn lead to water flowing onto your carpets or mats. The air conditioner should be run every month or so for about two minutes, but most people forget—especially in the winter.
A strange syrupy or candy smell is the odor of the coolant, also known as ethylene gycol, the same substance used in antifreeze. It may mean that your car is in danger of overheating. It shouldn't be driven but taken immediately to a repair shop.
The smell of smoke or burning oil is probably an oil leak. If the oil leak hits the exhaust a fire will result, so it's vital that this is dealt with immediately.
Should you encounter something similar to burnt paper especially when moving the gears could be the result of pressing down the clutch pedal too much. Not many people know that the clutch is sensitive to overuse and as a result could fail.
Burning plastic may be a short circuit, for example a wire being worn down, or alternately, chewed by a small animal. Another explanation would be an item such as a plastic bag entering the exhaust. It's best to take it to be repaired as both of these are too dangerous to be dealt with by most regular car owners.
A smell of gas a long time after you fill the tank should be cause for concern. Sometimes gasoline does spill onto shoes, coats etc. so it's always best to check. It could be something like a faulty gas cap or fuel injector. As always, it's best to take it to the garage.
If you can smell what seems like the exhaust when you are sitting in the car the best thing to do is to roll down your window and take it to the garage immediately.
Lifestyle Smells…
Here are some handy hints to remove smells which you may encounter in everyday use, apart from the item most commonly used–air freshener hanging from the rear-view mirror!
A smell from the car's carpet may be removed by a car vacuum, especially if it has steam clean or a wash function.
Baking powder shouldn't be placed on the upholstery for instance but placed in a bowl and left in the car overnight to attack any smells in the vicinity.
Those tumble dryer sheets can do miracles if it's a hot day. Just leave a couple in the back window to replace smells and leave a fresh scent. Or you could use a freshly washed cushion or towel, as long as you remember to remove it after about a day.
A water and vinegar mixture can remove the smell of vomit – and remove it with a vinegar smell but pick your battles, eh!
So now that you've cleared your car of bad "lifestyle" smells, you have no excuse to miss an odor that indicates a mechanical issue.