Cars offer great convenience, especially for people living in remote areas. Not only that but for teens, having cars creates a sense of independence and responsibility. However, as a car owner, you need to be mindful of the purchasing prices, gas prices (which are incredibly high at the time of writing), insurance, parking space, and maintenance costs when purchasing a car.
According to Consumer Reports, some of the best cars used by teens across America include Mazda 3 sedan or hatchback, Honda Civic, Toyota Prius, Toyota Camry, and the Hyundai Genesis.
If you are a teen in the market for a car, here are some worthwhile options that you should consider.
Honda Fit
The US News and World Report Rankings named the Honda Fit as the best new car for teens back in 2019, and it's easy to see why. This car boasts great fuel economy, spacious cabins, and delivers a 'fun' ride. Speed enthusiasts will also be pleased to know that this car packs a small punch in the speed department, but you could say the same for a ton of cars in the same class.
Volkswagen Golf
Jeremy Clarkson, while still at Top Gear, described this car as the 'world's best hot hatch'. The Volkswagen Golf is a visually striking hatchback that comes in a 2.0L turbocharged engine that packs some serious power (227 hp). Although you might end up parting with more than what you initially planned for, you'll be getting a ton of features, including adaptive cruise control, park distance control, and parking steering control just to mention a few.
Subaru Outback
The Subaru Outback is a versatile off-road rally car that perfectly suits the boys. It's one of the best-selling hatchbacks in the USA. It can accommodate a group of four friends with extra space for your luggage and equipment.
Outdoor lovers will enjoy the Outback because it's suitable for road trips and camping, thanks to its four-by-four capabilities. The car also comes with heated seats and a power steering wheel. At the time of writing, new models of this car (2017-2021) would cost you about $20,000 while old ones (2001-2004) cost about $5,000.
Kia Soul
The 2020 Kia Soul was famed for its safety features, earning it multiple awards and honors by the US News and IIHS Top Safety Pick. Its shape is a spacious boxer, making it easy for you to move in and out more comfortably. KIA has one of the best Bluetooth systems among cars in the same class. It also features a touchscreen infotainment system that responds to your voice. The KIA Soul has a flex steer system that allows you to switch between three driving styles.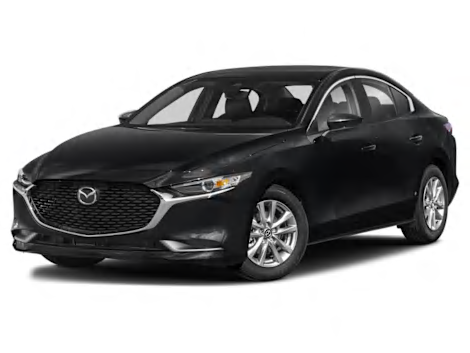 Mazda 3
The Mazda 3 is an efficient gas-consuming car, thanks to the installation of sky-active technology. The car gets 40 miles per gallon on a highway. Such features make it one of the best value cars for teens especially when considering the market price ($5,677). It also features good safety features, including side door safety bags. Consider the Mazda 3 if you are looking for an all-around economic car with very little in the way of pleasantries.