Thanksgiving is a time for family, friends, and food. After indulging in a big Thanksgiving feast, many people hit the road to visit loved ones. If you're planning on traveling this holiday season, it's essential to ensure your car is in top condition.
Here is a checklist for prepping your car for thanksgiving travel:
1. Get a Car Wash
A thorough car wash will remove any dirt and debris that could damage your paint job or affect your driving visibility. In addition, a car wash can help to prevent rust and corrosion, keeping your car looking its best for years to come.
2. Check Engine Fluids and Filters
You can avoid any potential problems during your trip by checking engine fluids and filters. This includes ensuring that your engine oil is at the correct level and checking your coolant levels and engine air filter. In addition, it is also a good idea to have your vehicle's battery and tires checked before embarking on a long journey.
3. Inspect the Tires and Brakes
This may seem like a no-brainer, but it's easy to forget these crucial components when busy preparing for the holiday. After all, you don't want your car to break down in the middle of your road trip! Checking the tires is important because you want to ensure they're appropriately inflated and have enough tread. You don't want to get a flat tire or blowout while driving. As for the brakes, it's always a good idea to get them checked before a long trip. You don't want to find out too late that they're not working correctly.
4. Check the Wiper Blades
With all the rain and snow coming this year, good wipers are essential for seeing clearly while driving. A smeary or streaked windshield can make it challenging to see headlights and taillights, which can lead to accidents.
5. Heater and Defrost System
A properly functioning heater will keep you warm on those cold winter nights, while a well-working defrost system will ensure that your windshield stays clear and frost-free. So before you embark on your holiday travels, give your heater and defrost system a little TLC.
6. Cooling System
The cooling system in your car comprises several different components, all working together to keep your engine at the right temperature. Unfortunately, these components can wear out over time, leading to leaks and other problems. That's why it's important to check your cooling system before going on a long road trip. A few simple preventive maintenance measures can go a long way toward preventing problems down the line.
7. Check Lights
As any experienced traveler knows, one of the most important things you can do to prep your car for a long road trip is to ensure all the lights are in working order. This includes the headlights, taillights, brake lights, and turn signals. After all, you don't want to have a blown a fuse in the dark or be stranded on the side of the road.
8. Check Your Battery
A dead battery is one of the last things you want to deal with on Thanksgiving, so it's essential to check before you hit the road.
9. Check your Air Conditioning
Checking the air conditioning is especially important when traveling in warm weather. Nothing is worse than feeling trapped in a hot, stuffy car for hours.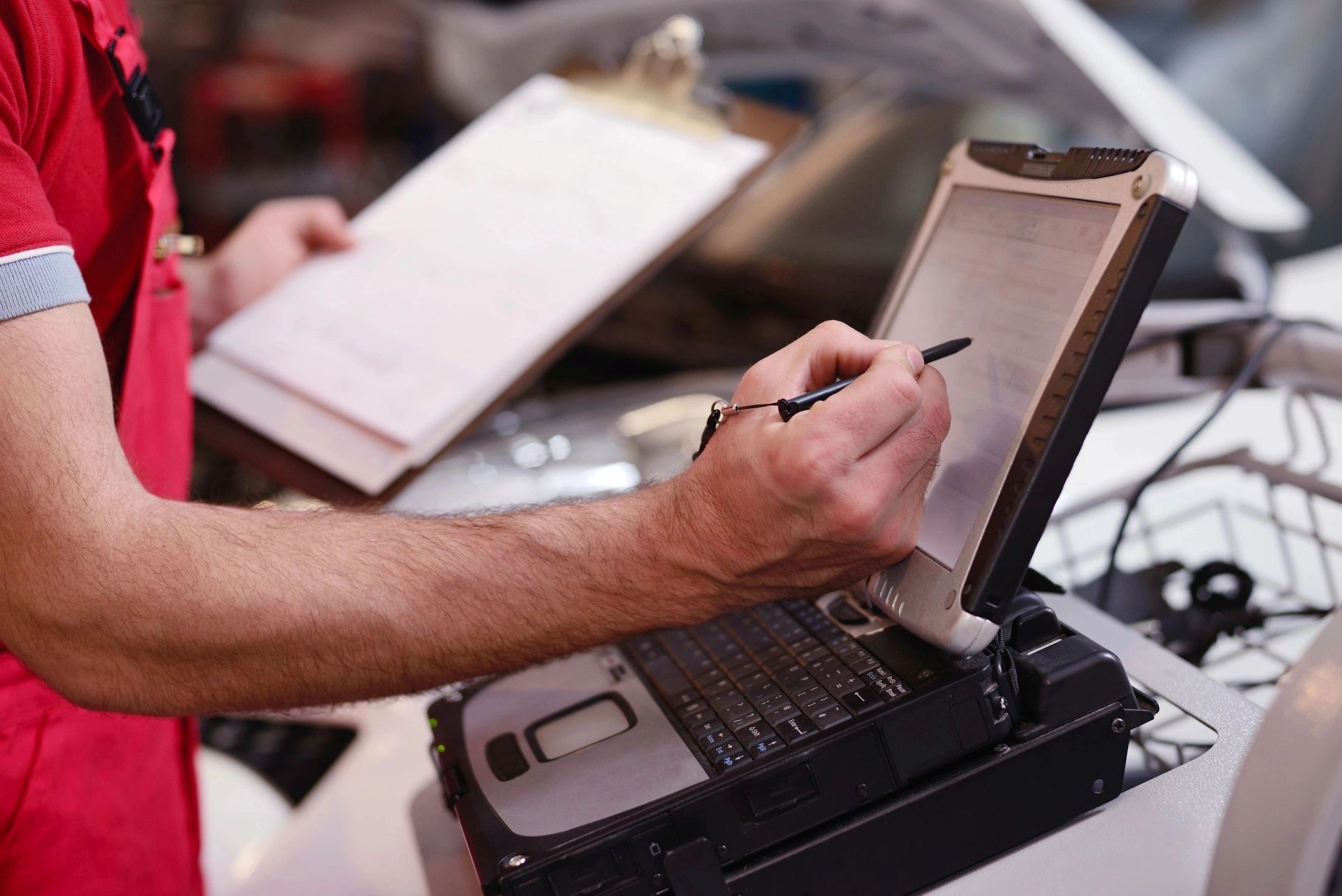 10.  Consult a Professional
A car professional can help you inspect your car to ensure everything is in working order before hitting the road. They can also give you tips on how to avoid common problems like flat tires and dead batteries.
We'd recommend our sponsor, TireKickers but we're biased.